Vote for The Arc of the Bay in CIT Bank's Act of Caring Campaign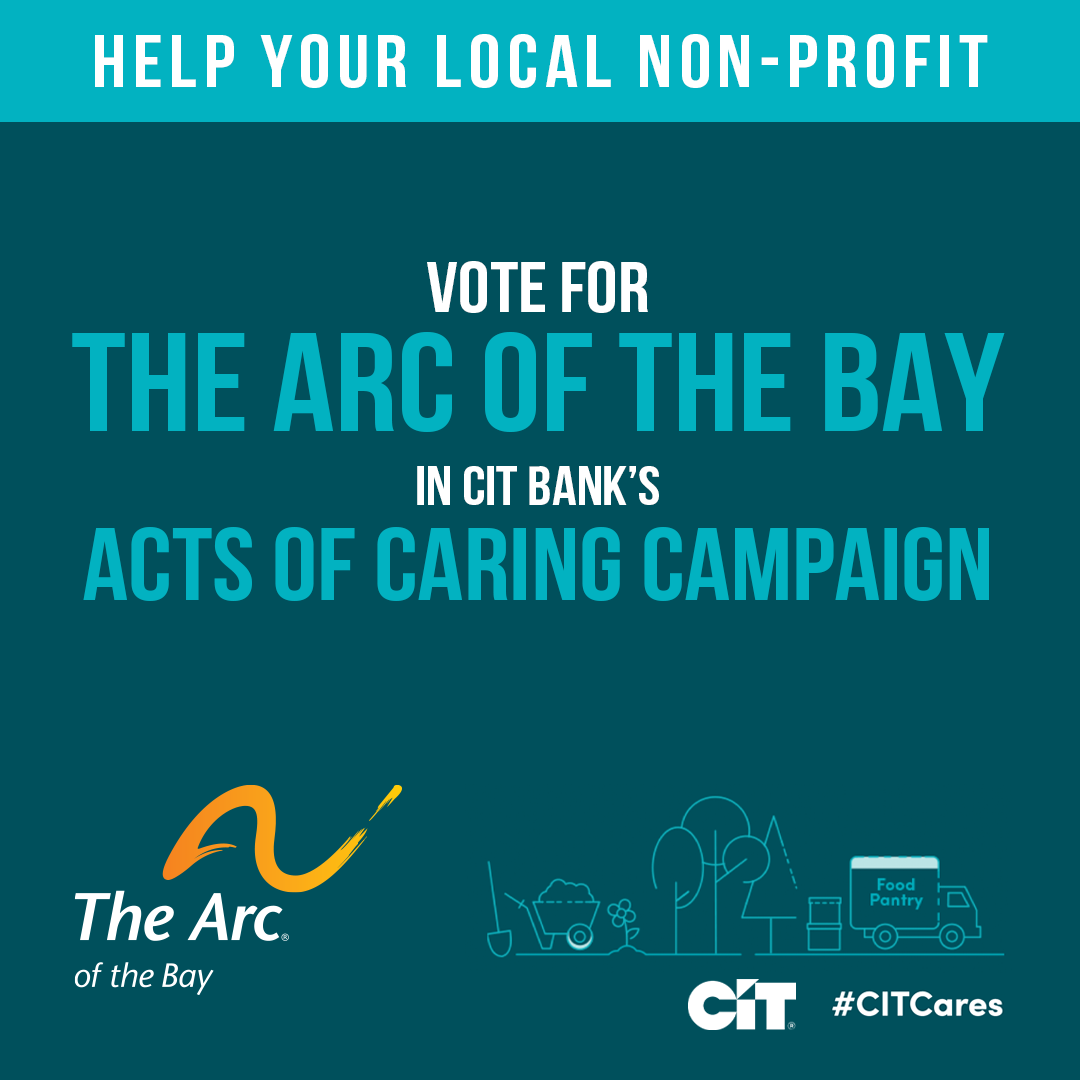 The Arc of the Bay was selected along with nine other of charities in the US for $10,000 grant from CIT Bank. We now have the opportunity to double the grant total by receiving the most votes in the CIT Bank's Act of Caring campaign. View the link below to vote now. The deadline for voting is July 19th.
This grant will help further our mission in providing life & job skills allowing individuals with HUMAN NEEDS lead a more productive & independent life.
Click Below to Vote Today (You may ONLY vote once during this contest):
Thanks in advance for your support.